Thank you for your inquiry. We will reply asap
Create Your Own Tour in Jakarta
Create Your Own Private Tour in Jakarta!

Why choose a private sightseeing tour. Group tours can be a headache for independent travelers – meeting at a central location to start the tour, schedules that are rushed, guides that don't cater to your interests, forced stops at gift shops, and so on. A private sightseeing tour lets you take in all of Jakarta's vibrant culture in your own private chauffeured car, perfect for small groups that like freedom and relaxation in their travel.

What you get. Enjoy a relaxing day of sightseeing in a clean, new chauffeured car. Your driver will greet you at your hotel lobby, take you directly to each location and wait on standby as you enjoy each site at your leisurely pace. When finished, your driver will take you back to your hotel.

Add a guide. Add a professional, fluent English, friendly guide to enhance your tour experience. Guides will introduce to you the rich history behind each site, answer all your questions and otherwise be at your disposal for recommendations, suggestions or assistance.

Get Started! Simply select the places you want to visit around Jakarta from the below popular destinations (max. 5). Tick the boxes next to the sites you'd like to visit, select a tour guide if you'd like one (recommended), and send us your inquiry now to book your sightseeing tour within minutes!

Our team will arrange the best itinerary to see all your desired sites in the shortest amount of travel time. Other downtown area locations can be visited as well; just let us know when submitting your inquiry.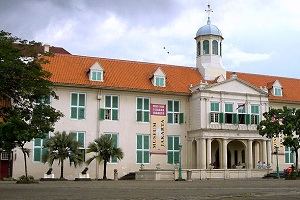 Old Town
Jakarta Old Town aka Old Batavia, or locally referred to as 'Kota Tua Jakarta', was the downtown area of the capital established in 1619.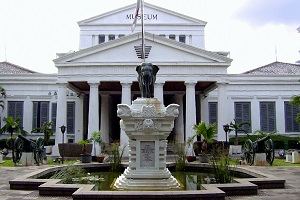 The National Museum
A historical, ethnological, and geographical museum that houses the history of the kingdom, colonial and modern eras of İndonesian history.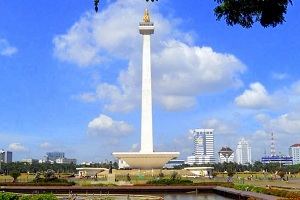 National Monument
Jakarta's awe-inspiring National Monument is a 132 m tower in the center of Merdeka Square, symbolizing the fight for Indonesia.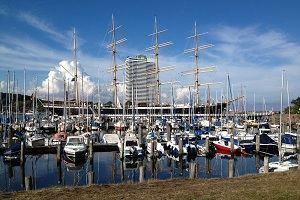 Maritime Museum
Located in the old Sunda Kelapa harbor area, the museum was inaugurated inside the former Dutch East India Company warehouses.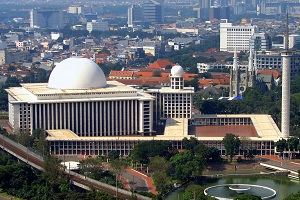 Istiqlal Mosque
The largest mosque in Southeast Asia was built to commemorate Indonesian independence and named "Istiqlal", an Arabic word for "independence".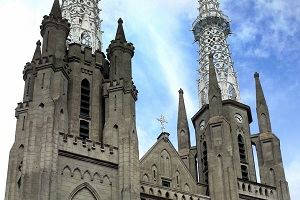 Jakarta Cathedral
Roman Catholic cathedral is the nation's best exemplar of neo-Gothic architecture from the Dutch colonial era, has a heart-warming interior.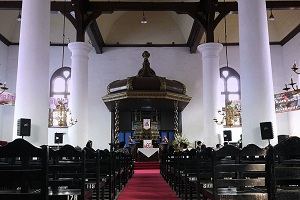 Sion Church
Sion Church is a historic church. Gereja Sion is one of the remnants that showed Portuguese have come to Indonesia before the Dutch colonization.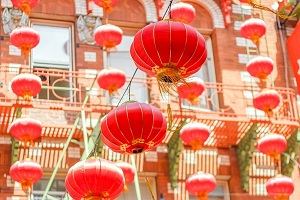 Chinatown
Chinatown or also known as 'Glodok', is one of the capital's historically significant sites. Enjoy sightseeing walks around exotic Chinese temples.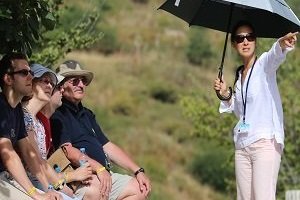 Add A Private Guide - Full Day Only $59
A private, friendly, experienced fluent English guide to escort you can make all the difference when visiting a cultural site, introducing you to the history and answering all your questions.
Vehicle
Class


Jakarta Downtown
Full Day Tour
(Up to 8 Hours)

Upgrade To
4 Pax Toyota Innova



Best Value All-Inclusive Price! (Price is total package rate, not per person)


Business Sedan
(<3 Guests)

$159
All-Inclusive
Only +$30

Notes:
All prices are in US Dollars. Prices are all-inclusive, except for purchase cost of any tickets or meal for guests.

Prices do not include the purchase cost of any tickets or meals for guests.

Free waiting time for hotel pickup is 15 minutes.

Extra hourly rate for a chauffeured car of $25/hr applies for service in excess of 8 hours total.

Extra hourly rate for a tour guide of $10/hr applies for service in excess of 8 hours total.