Thank you for your inquiry. We will reply asap
What our customers say about us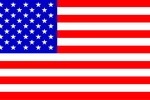 Driver was waiting per schedule. Great vehicle and everything on schedule!

Frank R., USA
September 2022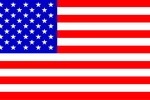 Quick reply with quote, easy payment system. Pickup on time and easy. We got to the airport without any hassle and would use again..

Lorraine B., USA
September 2022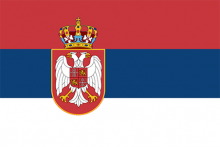 On time, quality vehicles and friendly informed drivers. A very pleasant experience.

Tom M., SRB
August 2022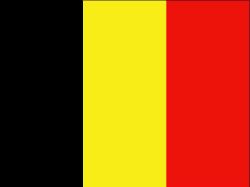 Amazing customer service! The van was way better than expected.

Christopher S., BEL
August 2022

Very organized and reliable service. We booked two airport transfers. We were contacted the day before to confirm our service. The driver was on time, the van was nice and clean and everything was perfect.

Jose R., ARG
July 2022

Excellent. Quick communication and reliable, good drivers. Thank you.

Gabrielle Z., MEX
July 2022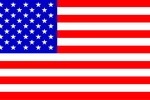 They were punctual, efficient, friendly and safe drivers. I would recommend them highly and use them again in an instant.

Joe M., USA
June 2022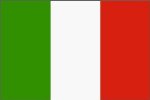 Prompt, friendly, fair price. Will definitely use them in the future.

Angelo M., ITA
June 2022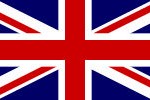 Great communication, helpful and friendly and went out of her way to bring me an item I left in the car. Highly recommend and am biking again for another family member!

Henry B., GBR
May 2022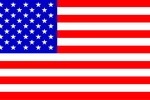 Excellent service. Driver was early. Driver was very pleasant and very good driver. From the start of our reservation to the arrival at the airport everything was efficient. The vehicle was top of the line.

Missey L., USA
May 2022

This was the easiest transfer/tour/private van booking I have ever used in the world (and I have used various ones all over the world). The whole process was so streamlined and easy. If you need transportation in Asia- this is your company!

Dane R., USA
May, 2022

I couldn't believe what a wonderful service they are. Drivers are very personable and helpful. Very punctual and kept communication at all times I would highly recommend this service .

Neal D., Verizon Digital Media Services Inc.
USA, April 2022

You can rely on this company! They return calls and emails FAST. If they say they will be there, you can count on them! Very happy with their service. I needed large van for my family and mother with wheelchair. No problems.

Harvey L., JPN
March 2022

Very reliable service!
Very reliable service, nice driver, well equipped vehicle I left my phone on the bus and the driver delivered to our hotel, excellent service.

Peter P., Travel Hansa
DEU, March 2022

Flawless. Booked online from Seattle, USA. Email confirmation with texts the day before arrival. Driver was Windy and he was quick, courteous and professional. Met us at arrival hall with clear sign. Worth the money for a stress free commute into the city.

Starnes B., USA
January 2022

Wonderful experience!
I would higly recommend China Car Service. Reservations were easy to make, drivers were professional, cars were impeccable.

Michele DC., Comcast Corporation
USA, December 2021

Excellent Service great driver!
We booked last minute and communication was excellent, the driver Patrick was very professional and gave us lots of valuable information as we made the journey to our hotel. The car was upgraded so an excellent comfortable journey. I'd use them every time.

Pyke S., UK
December 2021

The staff was immensely helpful!
The staff was immensely helpful. Thank you for accommodating to our last minute changes and requests! This is my second time engaging in their services and they do not disappoint. (:

Farah A., Regional Marketing Assistant at Asics
SGP, November 2021

We got value for our money!
Arranging the service for a party of 4 by chat was very easy with a courteous and helpful response. The driver came on time and even helped with loading the luggage which we had a lot of. The fee was at par with other services, but I feel we got more value. Thanks, Asia Car Service!

Joven T., PHP
November 2021

Excellent service from start to finish. The drivers were always on time and kept the passengers current with any adjustments to the itinerary. Customer service made sure to make everyone feel taken care of and important. We will definitely use them again whenever we travel to Asia.

Lauren M., Ingram Content Group
USA, October 2021

Friendly, reliable service. Cars are clean and comfortable.
Dave E., Element 1 Corp
USA, September 2021

Great service and exactly as communicated. Perfect for our large family and all our luggage.
Michelle K., Target
HK, August 221

Very good, comfortable and professional service. Drivers did everything possible to make the pick up and drop off seamless under difficult accessibility conditions at the airport and at a stadium.

Talel H., DHL
SGP, July 2021

Awesome service with beautifully clean vehicles that are top class. On time with friendly staff and great communication. Would highly recommend this service to anyone!

Natasha V., AUS
February 2020

Thank you again for your professionalism and courteous service you provide and we wanted to personally thank Patrick for his excellent service and attention to detail and he is certainly a credit to your organisation. Well done to you all and we will certainly recommend your service to any of our friends traveling internationally in the future!
Warm regards,

Sean and Joanne H., AUS
January 2020

On time
Skilled drivers
Easy border crossings
Clean vehicles
Simple booking process
Fast responses
Keith B., Sr. Manager at YXL
USA, December 2019

At first, I didn't know what to expect before I requested your service online because I didn't know anything about your company. But after using 2 vans for 3 days. I must say that your company was the most professional and experienced company I have ever used.
Your drivers were very well groomed and had great manners. They were always very helpful to me and all my passengers. They we're well planned and knew all the locations for our destinations. And were always ready and on standby when we were ready to move to the next place.
I had some issues with my credit card and your team was always working 24 hours to help manage this for me. You were always available through email, your website chat and whatsapp.
As for payment, there were no hidden fees and everything was clear and out in the open for costings. I will definitely use your company again and recommend to my co, workers, colleagues and friends. Thank you very much,
Mr. Ou B., CCO Sansiri
THA, December 2019

The Car Service was very professional and did an excellent job of communicating with me. I will use them again.
Wayne H., Sofec
USA, October 2019

Many thank for adjusting the time, the driver today was great and we made it to Bandung in good time. We have a great return trip from Bandung to Jakarta. If Mr.Purna Indra Sari is available again, we'd welcome the opportunity to ride with him.
Regards,
Frank P., Cadasta Foundation
USA, September 2019

Thank you so much! We had a great experience with your company :)
Mike S., Manager KJJ
USA, August 2019

Thanks for the great service. I plan to book again for my next trip. It was worth it especially for the short time there. I would recommend you to anyone going there.
Best Regards,
Bill K., Sales Manager Kode
USA, July 2019

Just wanted to thank you for the prompt and professional service. Our driver was on time, professionally dressed, clean and spacious van…..everything that was advertised. Thank you for a smooth, professional and easy experience.
Best Regards,
Greg H., Manager PMI
USA, July 2019

Our time in Jakarta with the driver was the BEST excursion of his whole trip. The service was amazing!
Thanks,
Carol A., Account Executive Gambol
USA, June 2019

I wanted to say thank you for the services your company did provide me. The driver who picked my family and I up at the airport was wonderful. I will highly recommend your company to friends traveling to Jakarta.
Best,
Tom M., Account Executive Gateware
CAN, June 2019

Excellent service provided in Jakarta. We were able to attend all of our meetings with punctuality and also able to see some of the famous sights in the area with the extra time. Later, we had a smooth transfer back to the airport. Thanks again for the quality service.
Best,
Pierre J., Consultant Tesco
FRA, April 2019

Thank you so much for the great service you and your company have provided to us. I have recommended you to my colleagues. Thanks again.
Kind regards,
Lucy R., Manager Siemens
USA, March 2019

Just to let you know I thought your driver was excellent yesterday. He was at the gates on time and I arrived at the airport in 25 minutes! I couldn't ask for better service. Thank you and I will be using your service again in the future!!
Helen J., HR Manager Eli & Lily
USA, February 2019

Thank you! I was very happy with all aspects of the service and will definitely use it again next time.
Best regards,
David B., Engineer
IBM, DEU
January 2019,